Webinars
Launched in 2020, the Brainbox Initiative Webinar Series is a free resource designed to stimulate the ongoing discussion and promotion of the fascinating work being carried out in the field of non-invasive brain stimulation and imaging research. Our webinars are hosted by a global range of guest speakers from academia and industry alike to provide a broad, accessible, and engaging series of talks and discussions that is open to everyone. We will continue to add further webinars to this series over time, so make sure to check back here and on our YouTube channel to ensure that you don't miss any talks.
Networks and Neurochemistry Measured with Paired Pulse TMS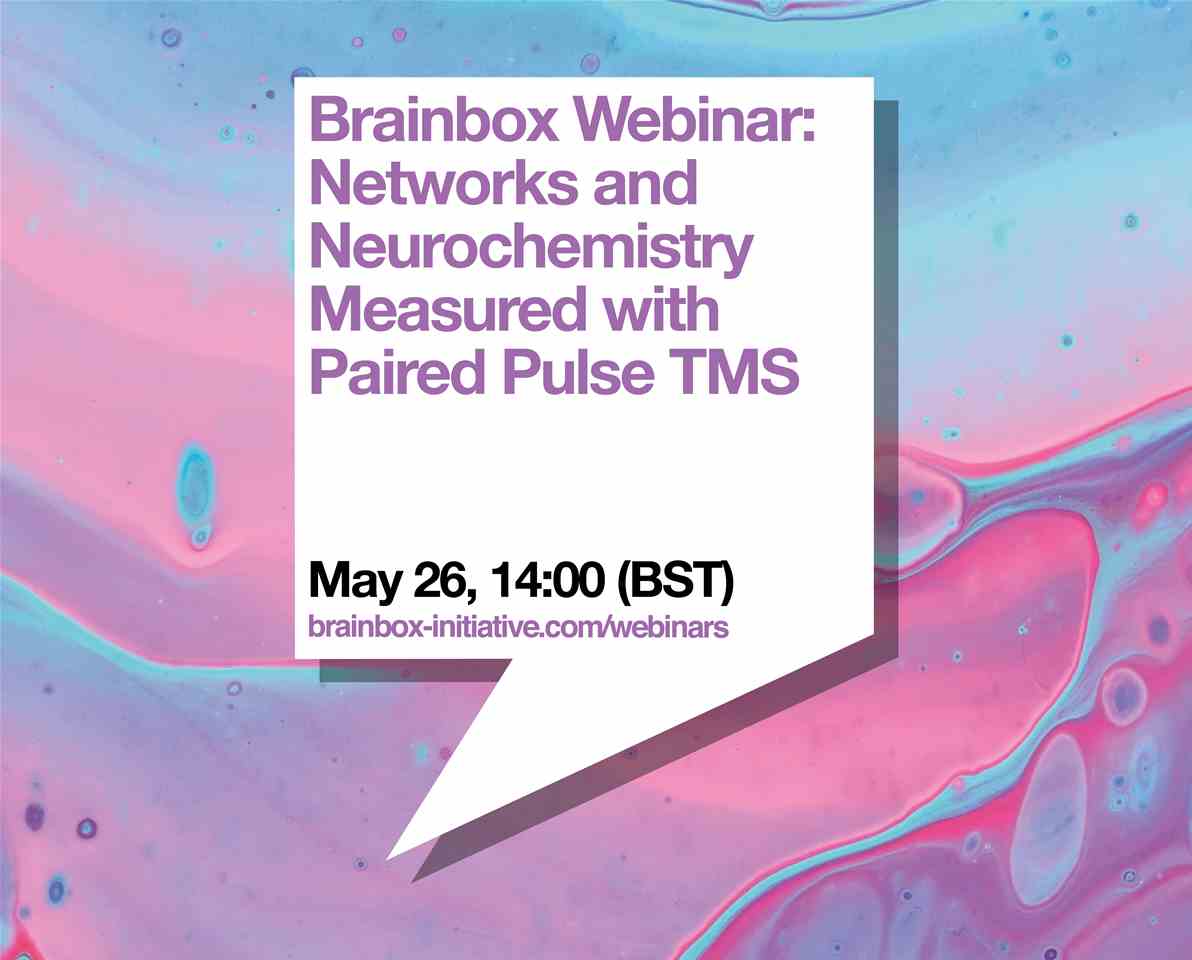 Hosts: Professor Charlotte Stagg (University of Oxford) and Dr Roisin McMackin (Trinity College Dublin)
Short intracortical inhibition (SICI), measured using paired pulse TMS, is regularly employed to investigate motor cortex pathophysiology. Such studies have provided important supportive evidence of change in the balance between inhibition and excitation in many diseases. Although substantial information has been gathered to date about the neural networks and neurochemistry which give rise to SICI, many questions remain unanswered. In order to truly understand what SICI can tell us about motor cortex function and dysfunction, the existing evidence must be carefully considered and further investigations must be undertaken. In this webinar, Dr McMackin and Prof. Stagg will discuss what we do and do not know about the physiology underpinning SICI and how we can fill in the blanks for unanswered questions.
Past webinars
You can find below our full range of past Brainbox Initiative Webinars, available for you to view on demand. We work closely will all of our speakers to ensure that we bring as much of this content to you as possible, and we will continue to keep this page updated as we bring more webinars into the range.