Webinars
Launched in 2020, the Brainbox Initiative Webinar Series is a free resource designed to stimulate the ongoing discussion and promotion of the fascinating work being carried out in the field of non-invasive brain stimulation and imaging research. Our webinars are hosted by a global range of guest speakers from academia and industry alike to provide a broad, accessible, and engaging series of talks and discussions that is open to everyone. We will continue to add further webinars to this series over time, so make sure to check back here and on our YouTube channel to ensure that you don't miss any talks.
Using TMS to Study Neurodegenerative Disease – Considerations for Study Design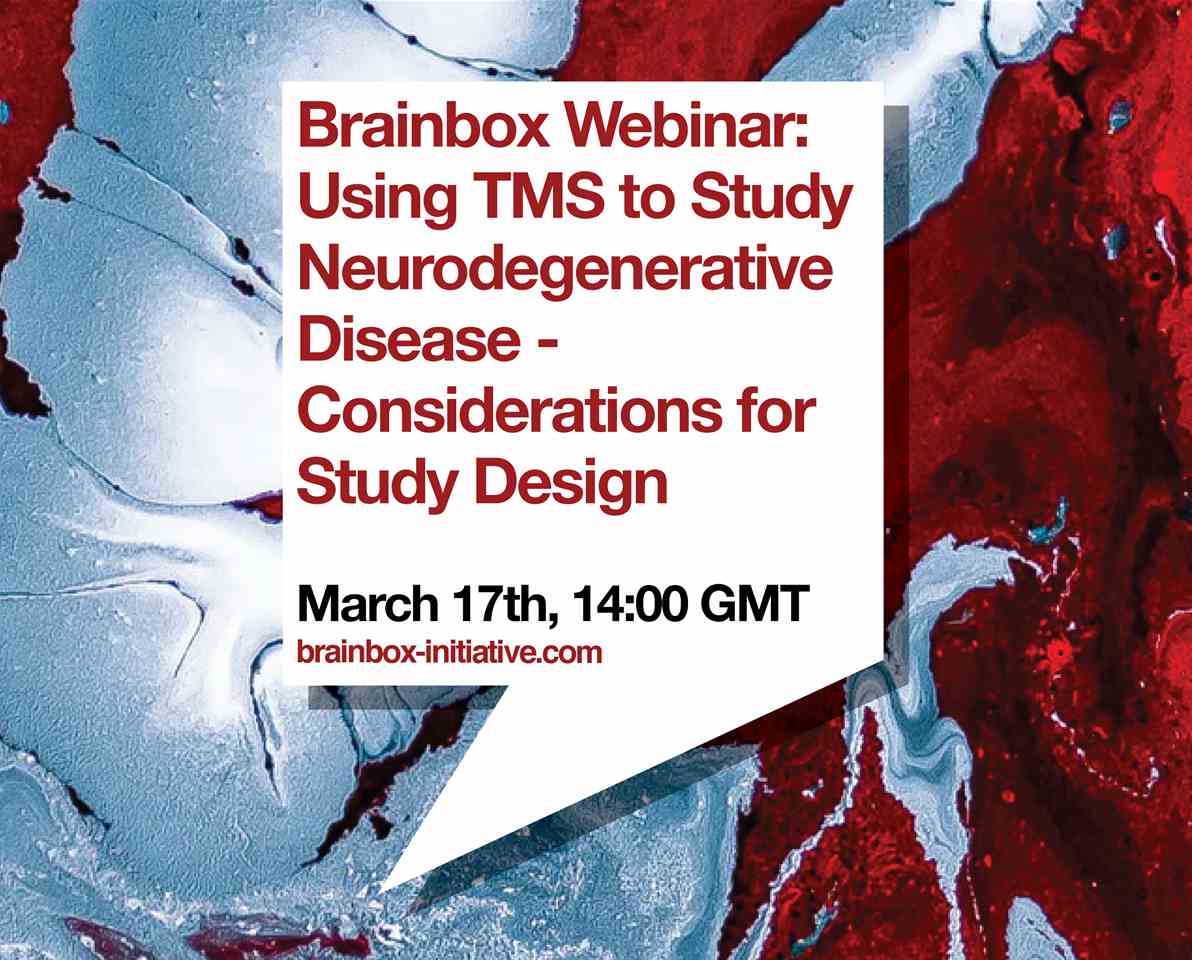 Led by 2020 Research Challenge winner Roisin McMackin, this free, interactive Brainbox Initiative webinar will provide all attendees with a solid understanding of the considerations that researchers should take into account in advance of starting a TMS-based study of neurodegeneration in order to avoid encountering later issues and difficulties in the collection and analysis of their data.
This free webinar will take place on Wednesday March 17th at 14:00 GMT and will last for approximately one hour with time for questions.
Past webinars
You can find below our full range of past Brainbox Initiative Webinars, available for you to view on demand. We work closely will all of our speakers to ensure that we bring as much of this content to you as possible, and we will continue to keep this page updated as we bring more webinars into the range.