2022 Conference
After two years of digital events, we are pleased to confirm that the Brainbox Initiative Conference for non-invasive brain stimulation and brain imaging will at last be returning as a hybrid event for 2022.
Join us between September 22-23, 2022 at the prestigious Wellcome Collection in central London - a world-renowned venue exploring science, medicine, life, and art - for two days filled with some of the very best non-invasive brain stimulation and imaging research being carried out around the world. For the first time, researchers will also have the option to join us virtually to provide extra flexibility for travel considerations.
What will the conference cover?
This year, our programme will explore four distinct areas across the two days of talks, including:
Transcranial magnetic stimulation (TMS) techniques;
Transcranial electrical stimulation (tES/tDCS/tACS/tRNS) techniques;
Transcranial focused ultrasound stimulation (TUS/tFUS) techniques;
And neuroimaging and methodologies.
About the Brainbox Initiative Conference:
Since its inception in 2017, the international Brainbox Initiative Conference has sought to highlight and promote the groundbreaking work being carried out by early and mid-career neuroscientists at the forefront of non-invasive brain stimulation research.
We offer our early-career speakers the opportunity to share their work, research, and insights on stage side-by-side with world-renowned keynote speakers whose distinguished careers have helped to shape the field, as well as providing a supportive, welcoming, and inclusive environment to develop new connections and explore exciting new avenues for research projects.
As well as a range of stimulating talks, the Brainbox Initiative Conference programme is supported by a range of interactive demonstrations and exhibitions of non-invasive brain stimulation techniques in action, giving attendees the opportunity to see some of the latest technologies up close and personal and gain expert technical insights into the development of exciting new systems.
Join us for our Satellite Workshop, only for in-person attendees:
The Brainbox Initiative Conference 2022 will also be followed by a half-day workshop on Saturday, September 24 where attendees will be given the opportunity to join us for a special workshop led by Professor Bradley Treeby (UCL). The workshop will explore how to successfully use computational modelling techniques for transcranial focused ultrasound neuromodulation, as well as provide an introduction to TUS neuronavigation.
Share your work:
We also encourage all interested attendees to submit their own research to present a poster at our brain stimulation conference.
Each year, we invite our cohort of poster presenters to join us on stage at the conference to share their research with everyone in attendance of the event - all presenters have the opportunity to support their neuroscience research with a quickfire, three-minute live pitch to draw attention to the key takeaway messages of their research and spark interest in the conversations that take place in our evening poster hall gatherings. For 2022, the call for posters will remain open until September 1, 2022. Please bear in mind, however, that spaces are limited and call for posters may close early. We recommend interested delegates submit an abstract early to avoid disappointment.
Apply for one of our awards:
The call for entries for the Brainbox Initiative's range of awards is now open for 2022, with all submissions due by June 1, 2022. Please click the links below to find further information on and apply for:
The team at the Brainbox Initiative is working hard alongside our esteemed Scientific Committee, made up of leading non-invasive brain stimulation researchers working across an array of modalities, to construct the 2022 programme and hope to announce our first set of speakers in the near future.
What else can I do at the Brainbox Initiative Conference?
As we will be hosting BBIConf2022 at the prestigious Wellcome Collection (pictured below) in the centre of London, we invite everyone attending in person to join us for an extended poster, food, and drink reception following the first day of the conference. All delegates will also have the opportunity to browse the full range of the Wellcome Collection's world-class exhibitions during their time at BBIConf2022.
Being based in the centre of London, we also encourage our attendees to make the most of their time in the city.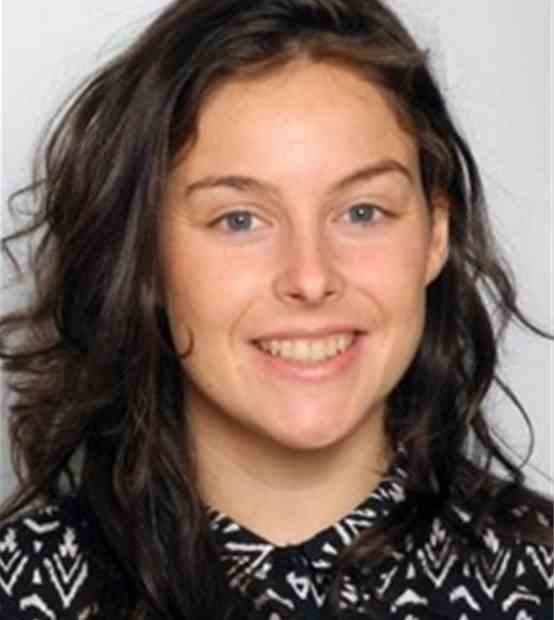 Dr Alex Sel
University of Essex
I am a Lecturer in the Department of Psychology at the University of Essex where I lead the SeLab. I completed my BSc in Psychology (First Class hons- top 4 students), and my PhD (Distinction Summa Cum Laude) in electrophysiology at the University Complutense (Madrid). During my doctoral training, I was awarded a highly competitive 4-year scholarship from the Spanish Research Council (<4% success rate), and 2 visiting fellowships: one to work at Humboldt University (Berlin) with Prof. Werner Sommer, and another fellowship to work with Prof. Bettina Forster and Dr. Beatriz Calvo-Merino at City University (London). In this time, I developed novel methods to examine sensory and motor brain responses occurring during emotional perception.
In 2013, I moved to my first postdoctoral post with Prof. Manos Tsakiris at Royal Holloway University (London), where I continued developing advanced electrophysiological methods to accurately measure sensory brain responses. In 2015, I moved to the University of Oxford to work at Prof. Matthew Rushworth' lab where I worked on my own personal research grant from the Bial Foundation investigating brain plasticity in the motor control network with combined advanced brain stimulation and electrophysiology (e.g. Sel et al, 2021, PNAS).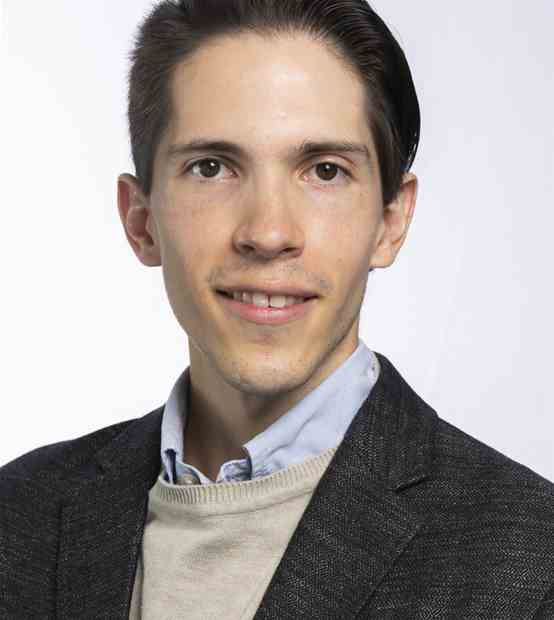 Dr Pablo Maceira
Swiss Federal Institute of Technology Lausanne (EPFL)
Pablo Maceira is a post-doctoral researcher in the lab of Prof. Friedhelm Hummel, Defitech Chair of Clinical Neuroengineering, at the Swiss Federal Institute of Technology Lausanne (EPFL) in Geneva and in Sion, Switzerland. His research focuses on the study of the neural mechanisms underlying motor skill acquisition, as well as on the potential of using non-invasive brain stimulation to restore and enhance these mechanisms. As an engineer, he leverages a variety of tools from data science and systems engineering to complement clinical knowledge from healthcare specialists, to improve learning and recovery in healthy older adults and stroke patients.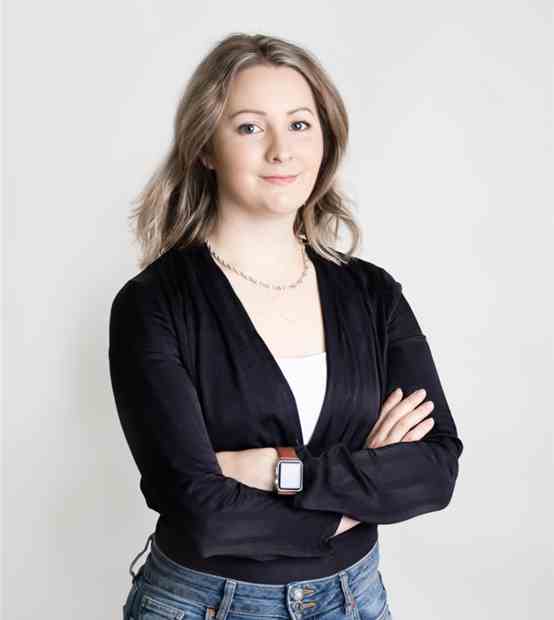 Dr Kathy Ruddy
Trinity College Dublin
Dr. Ruddy was awarded a first class honours BSc degree in Psychology from Queen's University Belfast (QUB) in 2010, and in the same year was named by The Times Higher Education as UK graduate of the year in the category of Social Science and Humanities.
She then conducted a PhD under the supervision of Prof. Richard Carson using a range of neuroimaging techniques to investigate transfer of motor learning between the two brain hemispheres (also at QUB), graduating in 2014. Following this she worked for three years as a postdoctoral researcher in the Neural Control of Movement Lab at ETH Zürich in Switzerland.
In 2017 she was awarded a two year fellowship from the Irish Research Council, to develop a new form of brain-computer interface at Trinity College Dublin under the supervision of Prof. Robert Whelan.
In 2018 she was presented with the Early Career Investigator Award from Neuroscience Ireland.
In 2019 she secured €712,000 in funding from the Health Research Board to establish the Translational Brain Health Lab at Trinity College Institute of Neuroscience, and won the Early Career Award from the Neuropsychology division of the Psychological Society of Ireland.
She is now coordinating a clinical trial in collaboration with St. James Hospital and Tallaght Hospital in Dublin, testing the efficacy of using Transcranial Magnetic Stimulation (TMS) neurofeedback to improve upper limb function in stroke survivors.
--
Dr Kathy Ruddy was awarded the Brainbox Initiative Research Challenge in 2018, and will be joining us at the Brainbox Initiative Conference 2022 to provide insights into her ongoing research.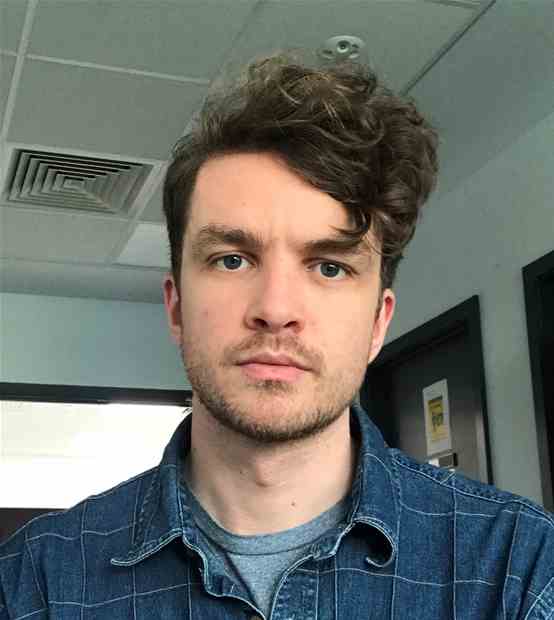 Henry Hebron
University of Surrey
I am a PhD student in the NeMo and Surrey Sleep Research labs at the University of Surrey, supervised by Dr Ines Violante and Prof Derk-Jan Dijk.
My work explores the idea that the moment to moment fluctuations in brain activity may be leveraged to optimise neuromodulation. More specifically, I am employing closed-loop auditory stimulation – sounds administered according to the dynamics of the EEG in real time – to modulate and investigate specific oscillations and their role in various behaviours such as sleep and memory.
Previously, I completed an integrated master's degree in Chemistry at the University of Reading, worked for 2 years as a synthetic organic chemist in drug discovery, and completed a master's degree in Psychology at the University of Surrey.
,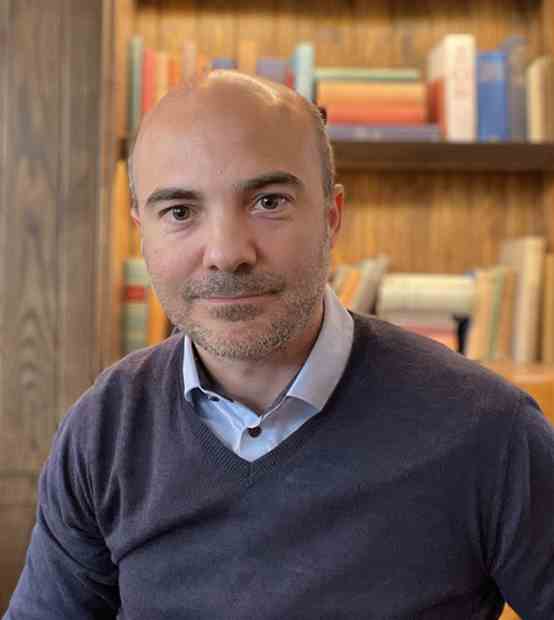 Dr Marco Davare
King's College London
Dr Marco Davare is a Senior Lecturer in the Faculty of Life Sciences and Medicine at King's College London. He is a qualified physiotherapist from Université catholique de Louvain (UCLouvain, Belgium), has an MSc in Biomedical Sciences and obtained a PhD in Neurosciences in 2008 (UCLouvain). Dr Davare then joined the UCL Queen Square Institute of Neurology, University College London, as a Wellcome funded post-doctoral fellow under the supervision of Prof. Roger Lemon and Prof. John Rothwell. In 2012, he was awarded a BBSRC David Phillips Fellowship and built his first lab combining non-invasive brain stimulation and virtual reality environments for studying cortical mechanisms underpinning the sensorimotor control of skilled hand movements. In 2019, he also co-founded a Digital Health and Smart Technologies research centre, sourcing UKRI World Class Laboratories funds at Brunel University London, where he holds an Honorary Readership.
Dr Davare's current research interests sit at the interface between movement neurophysiology and cognitive neuroscience. Specifically, he investigates visuo-tactile sensory integration parameters used for movement guidance, which in turn inform perception of the surrounding environment. The general scope of his work is to provide a better understanding of the cortical biomarkers underlying skilled sensorimotor control in health and disease, and integrate these biomarkers into smart technology-driven neurorehabilitation of patients suffering from sensorimotor disorders.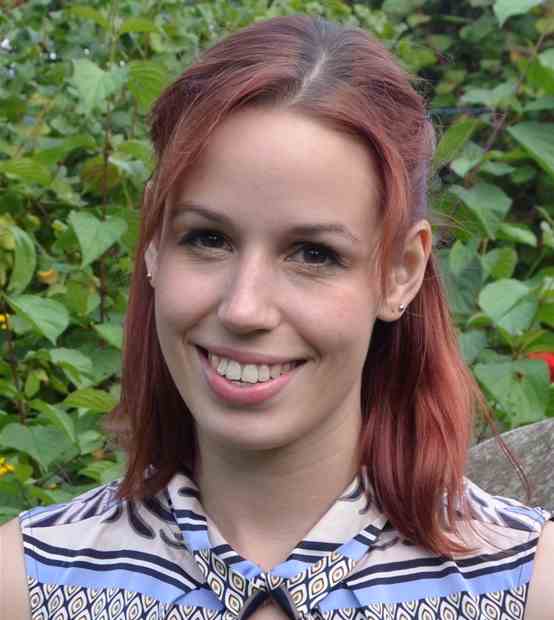 Verena Sarrazin
University of Oxford
I am a DPhil student in the Department of Psychiatry at the University of Oxford, supervised by Prof Jacinta O'Shea and Prof Michael Browning and funded by the MRC. The aim of my project is to develop new depression treatments using brain stimulation techniques. I combine transcranial direct current stimulation (tDCS), neuroimaging and computational modelling to investigate information processing in depression. Since depression is associated with a negative cognitive bias, I am trying to combine tDCS with reinforcement learning paradigms to increase attention towards positive information. In the second part of my project, I am investigating different cognitive phenotypes of depression.
Prior to my DPhil I completed a Bachelor's degree in Psychology and a Master's degree in Social, Cognitive and Affective Neuroscience at Freie Universität Berlin.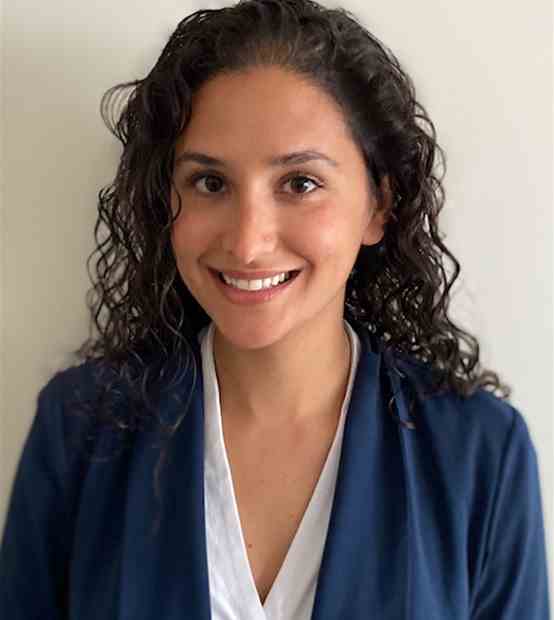 Dr Amanda Arulpragasam
Brown University
Dr. Arulpragasam is a Postdoctoral Research Fellow in the Department of Psychiatry and Human Behavior at Brown University. She received her B.S. in Neuroscience and B.A. in Linguistics from Duke University. Following graduation, she pursued research within the Division of Neurotherapeutics at the Massachusetts General Hospital on the use of deep brain stimulation as a treatment for major depressive disorder as well as on neuroimaging methods to measure neural correlates of a range of cognitive processes across psychopathology. Dr. Arulpragasam earned her PhD in Clinical Psychology at Emory University where she developed a neuroimaging paradigm to measure neural mechanisms underlying human cost/benefit decision-making. Through the combined use of functional neuroimaging, computational modeling, and transcranial magnetic stimulation, she identified precise computations that key regions perform during effort-based choices. Her postdoctoral research, under the mentorship of Dr. Noah Philip, focuses on the use and development of low intensity focused ultrasound in patients with depression and anxiety.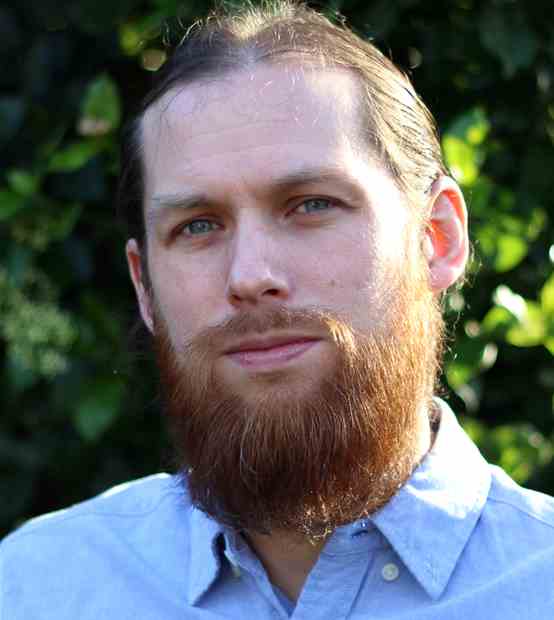 Dr Tom Marshall
University of Oxford
Dr. Tom Marshall is a post-doctoral researcher in Computational Cognitive Neuroscience at the University of Oxford. Tom first held a TMS coil during a summer school while studying at the University of Amsterdam, and has been fascinated ever since with harnessing transcranial brain stimulation to alter brain activity and improve cognition and health.
Tom's research combines brain stimulation with neuroimaging and computational modelling to study the neural mechanisms of attention, learning and decision-making. His work focuses on integrating different modalities; understanding how computations within brain regions arise from underlying neural dynamics, and how structural and functional mechanisms allow networks of brain regions to inter-operate. He has recently been awarded funding to develop 'computational neurostimulation' approaches for enhancing the efficacy and specificity of tDCS.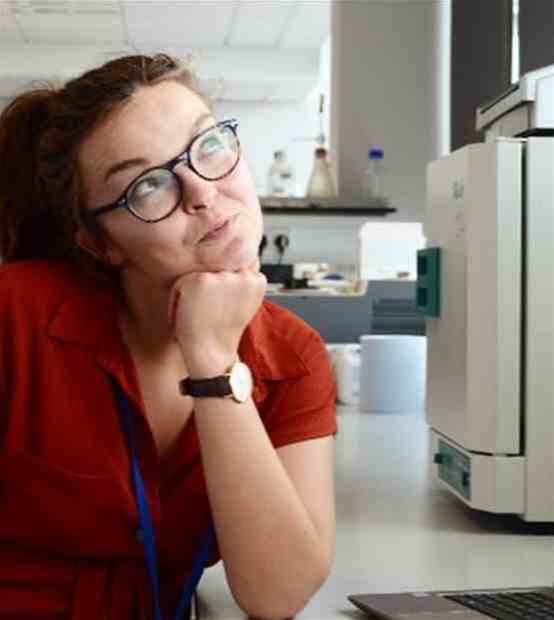 Dr Roisin McMackin
Trinity College Dublin
In 2019, Dr Roisin McMackin (Trinity College Dublin) was awarded the Brainbox Initiative's Research Challenge Award for her fantastic proposed study investigating motor and cognitive cortical network dysfunction-based biomarkers of neurodegenerative diseases.
Roisin will be joining us at the Brainbox Initiative Conference 2022 to provide some exciting updates on the progress of her research and insights into the process of starting a project under the Brainbox Initiative Research Challenge.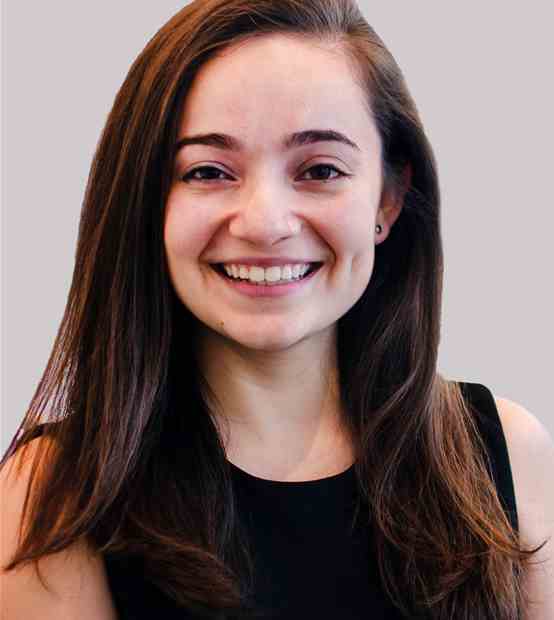 Alisha Dua
Weill Cornell Graduate School of Medical Sciences
Alisha N. Dua is a 5th-year MD-PhD candidate in the lab of Conor Liston at Weill Cornell Medicine. Alisha's love of neuroscience previously brought her to London as a Fulbright Postgraduate Scholar when she completed her Masters of Research in Neuroscience at UCL. Alisha now studies the transcriptomic and network-mediators of the antidepressant effects of rTMS using machine learning and human neuroimaging data. Outside of the lab, she is a member of student leadership at Weill Cornell and a dedicated explorer of the NYC food scene.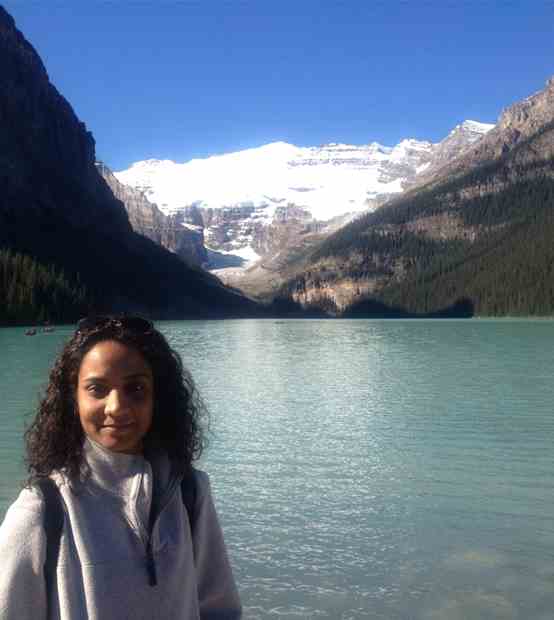 Dr Naaz Desai
Krembil Research Institute - University Health Network, Toronto
Naaz Desai (Kapadia) is currently a Post doctoral Fellow in the lab of Dr. Robert Chen at Krembil Research Institute- University Health Network, Toronto, Canada. Her current work focuses on combining the use of non- invasive brain stimulation techniques with existing rehabilitation technologies to improve patient outcomes. She recently graduated from the Rehabilitation Sciences Institute- University of Toronto. Her PhD work was supported by the Canadian Institutes for Health Research Doctoral Fellowship.
She is an experienced clinician and researcher with over 20 years of clinical experience and over 10 years of research experience. She continues to practice clinically at the KITE-Rocket Family Clinic at University Health Network. Her research interests include the development and validation of neurorehabilitation therapies and outcome measures specifically targeting upper extremity recovery in individuals with acquired neurological conditions. Some of her past work includes the development of complex upper extremity functional stimulation protocols for retraining arm and hand function following stroke, spinal cord injury and traumatic brain injury. She has played a pivotal role in the commercialization of MyndMove FES stimulator which embeds these upper extremity protocols. She is an invited expert on the Spinal Cord Injury-High-Performance indicators Team that aims to develop structure, process and outcome indicators for each prioritized domain for individuals with Spinal cord injury at a national level.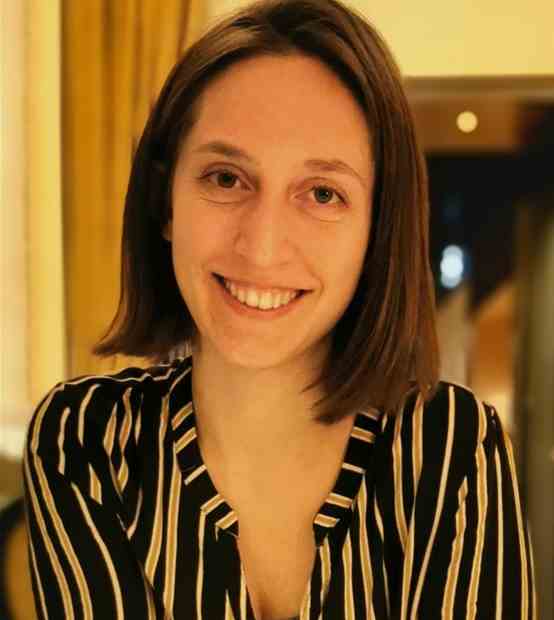 Elena Beanato
École Polytechnique Fédérale de Lausanne
Elena Beanato is a PhD student in Neuroscience at the École Polytechnique Fédérale de Lausanne. As part of the team of Professor Hummel, her work focuses on non-invasive deep brain stimulation combined with neuroimaging techniques in the context of motor learning and memory. Her main goal is the translation of these techniques into clinical applications.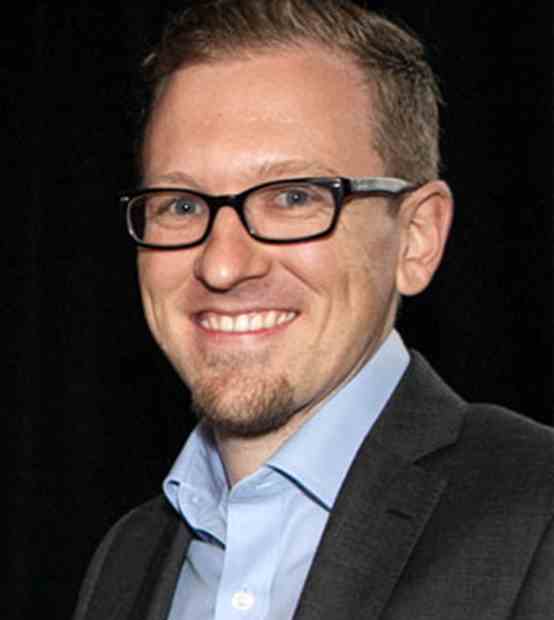 Professor Bradley Treeby
University College London
I am a Professor of Biomedical Ultrasound in the Department of Medical Physics and Biomedical Engineering at University College London (UCL). My research sits at the interface between physical acoustics, biomedical ultrasound, numerical methods, and high-performance computing. In particular, I am interested in developing fast and accurate models of how ultrasound waves travel through the human body. This involves studying many interesting acoustic phenomena from a physical perspective, and then devising novel ways in which these can be captured by a numerical model. Much of my work has been released as an open-source acoustics toolbox for MATLAB called k-Wave.
Professor Bradley Treeby will be speaking at the Brainbox Initiative Conference's Satellite Workshop on Saturday, September 24.
Submit a poster
Each year, the Brainbox Initiative Conference offers early-career researchers the opportunity not only to share their research posters at the conference, but also to supplement this display with a supporting three-minute, on-stage pitch to the full conference cohort. These pitches help researchers to ensure that they are reaching as wide an audience as possible at the event, as well as providing crucial first-hand experience of speaking on-stage at an internationally-attended event.
We encourage any researchers who would like to present their work at the Brainbox Initiative Conference 2022 to submit an abstract. Call for entries is open now, and we will be accepting submissions until September 1, 2022.
What is the Brainbox Initiative Conference?
The Brainbox Initiative Conference is an annual meeting that puts the work being carried out by early and mid-career researchers at the forefront. The conference has a focus on TMS, tES, TUS/tFUS and neuroimaging techniques.
Can I present a poster at the Brainbox Initiative Conference?
Call for posters for the Brainbox Initiative Conference is currently open until September 1, 2022. Please use the form located further up this page to submit your abstract and our Scientific Committee will review your submission.
Will I receive a Certificate of Attendance for the Brainbox Initiative Conference?
We are happy to issue a Certificate of Attendance to attendees, poster presenters, and speakers of the conference. Please ensure that you request your certificate before January 1, 2023.
What times will the conference run? Can I view the programme?
We anticipate that the conference will run from 09:00-17:00 (GMT), with additional time on September 22 for a food and wine reception for poster presenters and attendees.

We are working hard to publish the programme as soon as possible.
How do I attend the Satellite Workshop?
Our TUS Satellite Workshop with Prof Bradley Treeby is open for registration for any delegates joining us in person - just add it to your ticket at the checkout. Please note that capacity is strictly limited to 50 attendees for this event.
I won't be able to travel to London to attend - can I join online?
Certainly! The Brainbox Initiative Conference will be running as a hybrid event for 2022, allowing researchers the option to join us in person at the Wellcome Collection or via our online conference platform.
How will I attend the virtual part of the conference?
For those joining us virtually, you will receive instructions on how to join the conference proceedings via Zoom ahead of the date.
What is included in my registration costs?
For all attendees, registration will cover access to the conference and all of the talks taking place. In-person attendees are also invited to join us for refreshments throughout the day, a food and drink reception, and entry to the poster hall.
Transcranial Magnetic Stimulation
Transcranial Electrical Stimulation
Transcranial Focused Ultrasound Stimulation